Pitt Innovation Challenge (PInCh)

The Pitt Innovation Challenge (PInCh®) is a program supported by the Clinical and Translational Science Institute (CTSI) and designed to generate innovative solutions to challenging health problems by mitigating risk and providing financial and administrative support to move ideas forward. The PInCh program stimulates the translation of novel problem-focused research into the community by giving researchers a venue to be creative, develop new ideas, and work with people beyond their usual sphere of collaborators.
The PInCh program recognizes—even celebrates—that solving challenging problems sometimes requires risky solutions. This program aims to mitigate that risk and support some of the early work necessary to move a few of those "wild ideas" forward. Each of the winning teams receives an award for direct costs and project management support to help execute a 12-month project to take the team's solution one step further along the path of development.
Teams that enter must include at least one University of Pittsburgh faculty member, but can include individuals from other educational institutions or non-academic organizations such as community groups or businesses. The PInCh program hopes to bring together a diverse group of problem solvers who may not otherwise have considered working on a team.
Up to $555,000 in total awards are available for funding for each PInCh contest. Winning projects are awarded $100,000 and select projects are invited to compete for $25,000 awards during a poster session at the final event. If a project receives an award and is eligible for a bonus award, the team may receive up to $25,000 in additional funding.
The PInCh program is a multi-round competition. For more information, click the hyperlinks for each round below.
Teams entering Round One must submit a video describing their idea.
Teams selected for Round Two must submit a written document expanding on their idea.
Teams selected for Round Three must submit a response to reviewers, revisions to their written document, and pitch their idea to a panel of judges at the final event.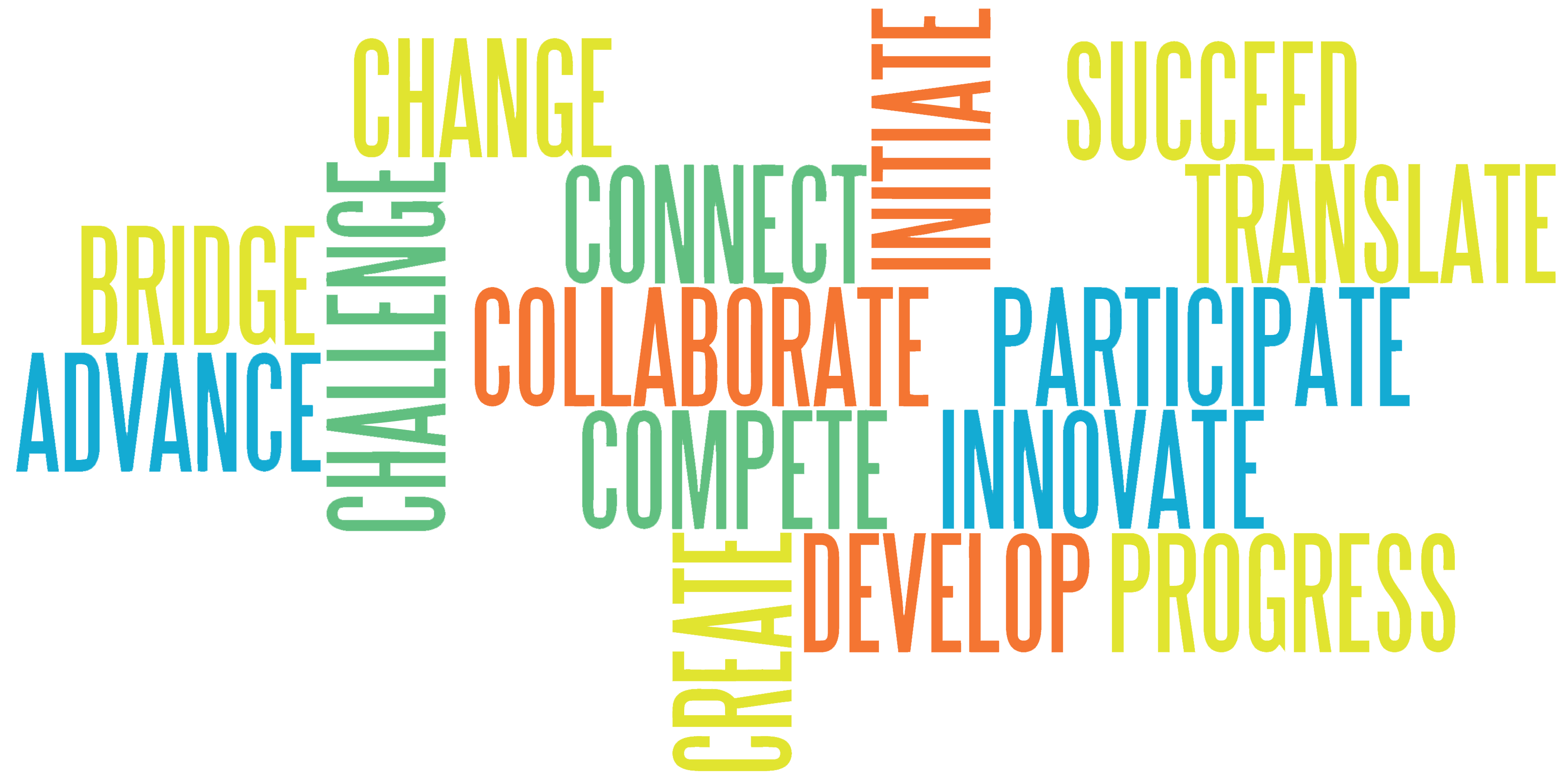 This phase provides semifinalists with personalized input to help move their project forward, including several advisory meetings to discuss regulatory paths, contracting, IP, budget, data security, and more. The CTSI Innovation Core members facilitate the award initiation process to help you navigate the innovation ecosystem.
The Pitt Innovation Challenge: Driving Innovation in Translational Research Through an Incentive-Based, Problem-Focused Competition.
---
This CTSI-authored paper describes the development and implementation of the PInCh program.
Since 2014, the CTSI Innovation Core has received 881 applications and awarded $5.9 million across 123 projects. Subsequently, this has led to $36 million in post-award investments.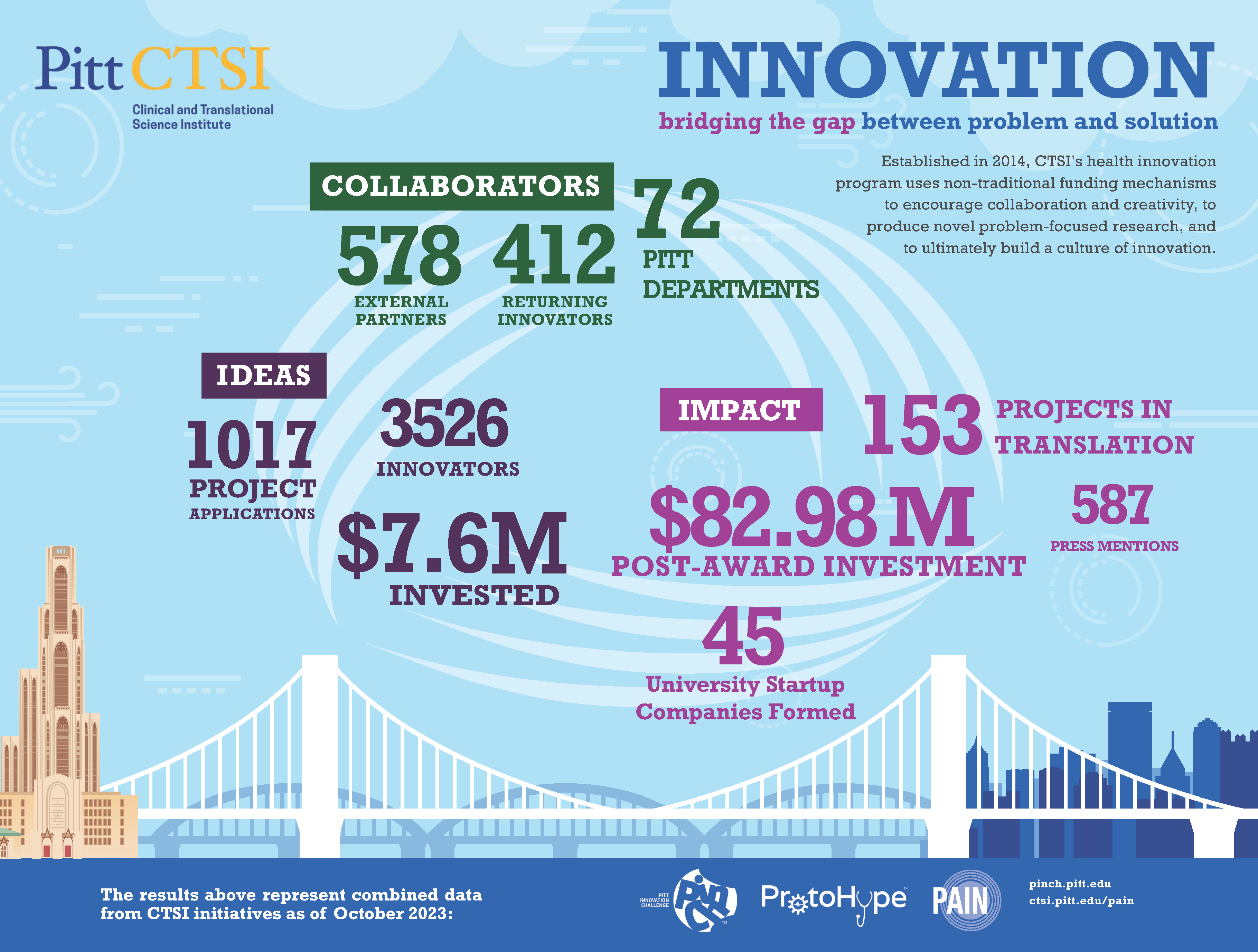 The PInCh program has been challenging creative minds to tackle difficult health issues since the Spring of 2014. Learn more about Past PInCh Contests.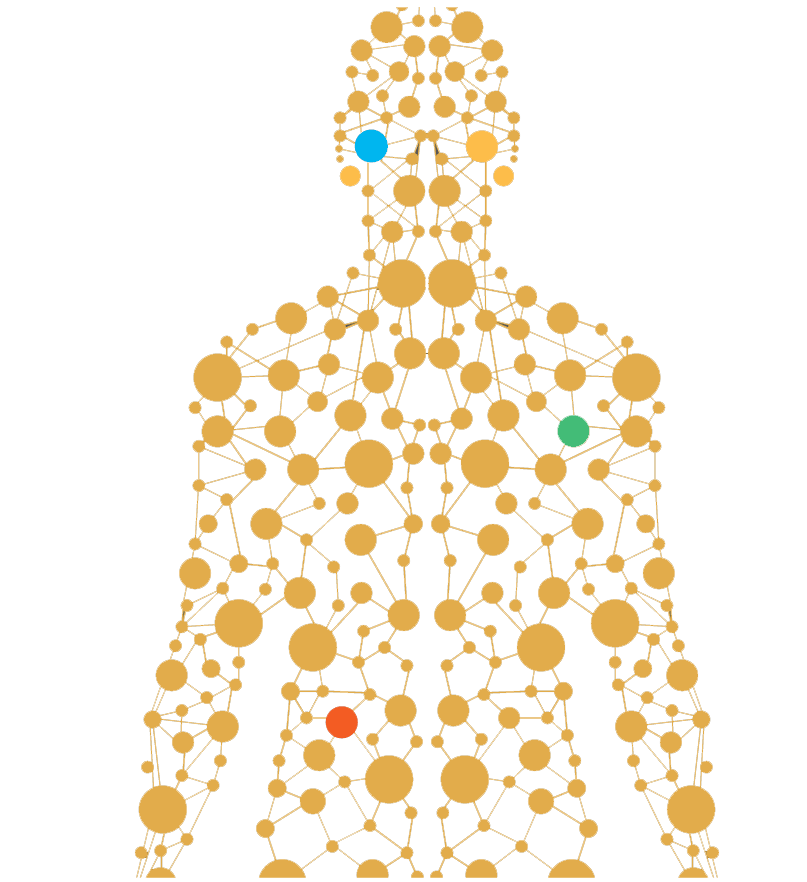 Project updates from previous winners. Learn about the success teams have had since receiving the PInCh award to move their projects forward.