Human-Centered Design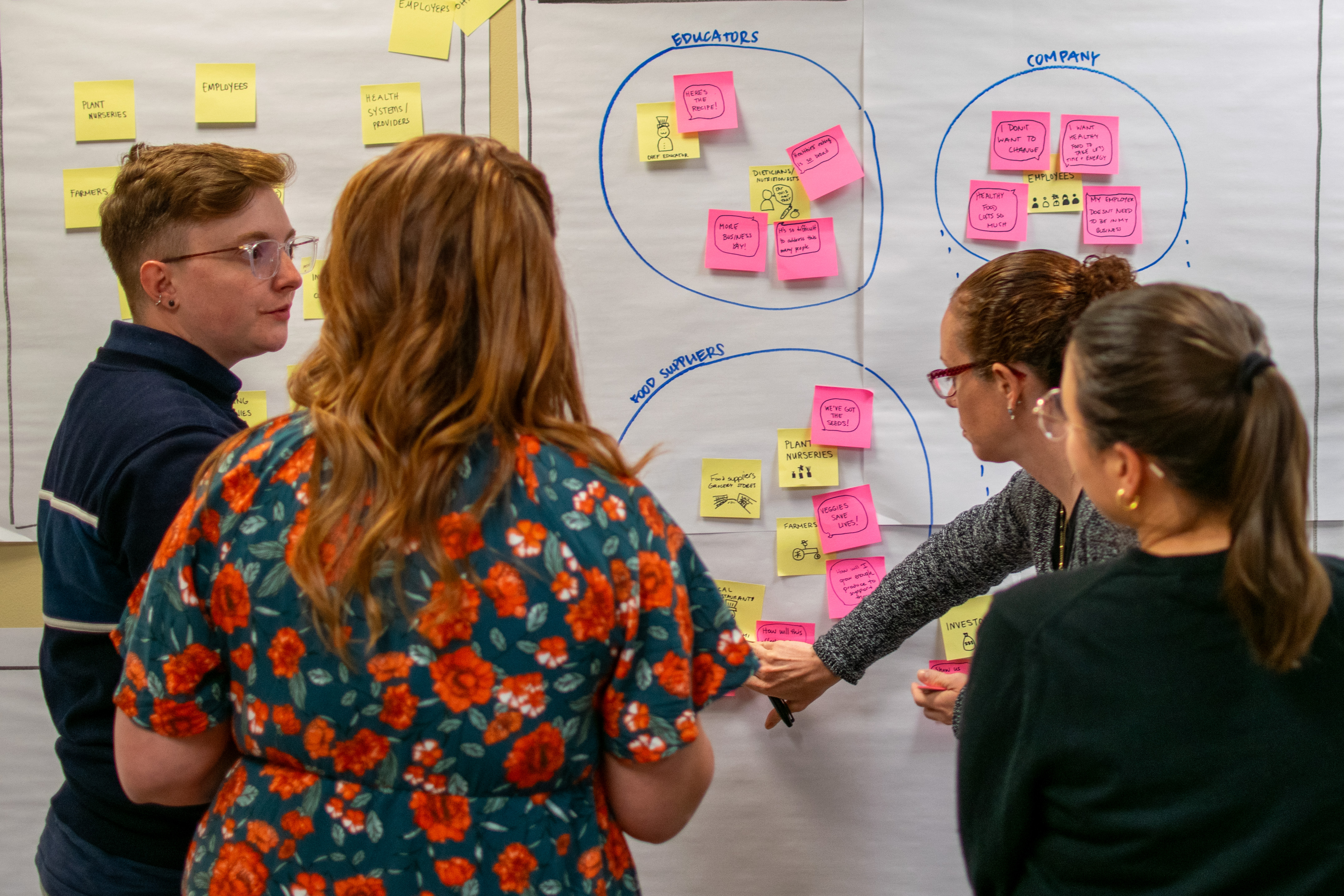 Human-centered design (HCD) provides a structured yet flexible approach to problem solving that puts the people who will ultimately benefit from a solution at the center of the design process. It is a powerful and practical tool to enhance community-based participatory research, implementation research, and medical product innovation.
Investigators are using HCD at Pitt to co-create research questions and co-design studies, treatments, interventions, and technology with the community members, patients, and participants who will be most impacted by their research.
In all design efforts we support, the HCD team at CTSI strives to incorporate the principles of design justice to promote accessibility and equity in the design process.
The CTSI Human-Centered Design team is certified through the LUMA Institute to practice, facilitate, and teach HCD. We provide:
Methods Consultation and Coaching: Want to use HCD in your research but don't know where to begin? Reach out to our team to get feedback and tips on how to incorporate HCD frameworks and choose methods that best fit your research project.
Facilitation Consultation and Coaching: Already planning to incorporate HCD in your research but looking for guidance leading design sessions? We can provide consultations and coaching on adapting methods for in-person or virtual sessions, creating agendas and templates, and ensuring accessibility and equity during facilitation.
You can request these services by filling out the intake form below, just select "Human-Centered Design Consultation/Training" and let us know how we can help!
CTSI is currently partnered with the nationally known LUMA Institute to offer HCD Practitioner Certification training to research teams. Researchers who have completed HCD training have found it highly beneficial, and report using HCD to refine interventions, uncover barriers to implementation, write innovative grants and manuscripts, and collect critical input from team members and community partners.
Pitt faculty and staff doing health research can take advantage of this valuable professional development opportunity to enhance their research. Register or join our waitlist for an upcoming training here:
You can find publicly available HCD toolkits and resources and over 100 HCD health research journal articles in our SharePoint repository.